Fiddler's Dream Performance Schedule
Check out our Facebook Events page for the our full calendar and latest event updates at Fiddler's Dream. Like our page there, and get updates in real time!
Our Facebook Main page has news, discussion and just pure fun going on at Fiddler's Dream.
To signup to our weekly E-Notices email list, Click here.
Follow us on Twitter @fiddlers_dream and Instagram @fiddlersdreamcoffeehouse

How About Volunteering at Fiddler's Dream Coffeehouse!
We need your help... Fidds is a non-profit 501(c)(3) organization, and our coffeehouse engine needs volunteers to keep it running. Please consider helping out - greeting guests with a smile, making and pouring coffee and drinks, taking admission and even being an emcee. And you will get free admission for the night! What a deal!
To find out more about being a Fiddler's Dream Volunteer, contact our volunteer coordinator by SMS-texting your contact info to 602-997-9795. If you don't have a mobile phone, call and leave a message on our VMS at that same number. It's that easy!

Thursday nights are Open Stage Night from 6:30 pm to 9:30 pm.
$5 admission. Doors open at 6:00 pm. Order of play determined by order of arrival. One song per rotation.

Many wonderful musicians have shared their music on the Fiddler's Dream stage over the years. Our open stage began in 1996! Our Open Mic Night is an Open Stage Night, as we are completely acoustic, so there aren't any mics... just a whole lot of good music, and an appreciative audience!
We've made a few changes in the New Year, hoping to improve the experience for our performers and our audience! Doors open at 6:00 pm, and we start playing at 6:30 pm. If you arrive by 6:30 pm, you will be in the first rotation. If you arrive after 6:30 pm, you will be added to the list under the red line, and play in the second round / rotation. We do a one-song rotation and a time limit of no more than 4 minutes per turn. Stick around, everybody plays!
Play your turn - there are no substitutions or giving your turn to another performer. Give the performer their turn: unless you are invited to play with the performer, please don't play-along with your instrument. Join the audience and listen! And please don't play music outside, except to tune your instrument or quietly warm up a bit. Since we are all acoustic, sound does carry inside!

We discourage the use of cell phones in the performance area. Please turn them off or set to "vibrate". Please do not audio or video record a performer without their permission. Additional information is here.

Admission is $5. Thank you for having fun with us!
This Week's Events

Photo: Nancy Cowan and Matthew Bullis Credit: Facebook

Friday June 14 ~ Autoharp Evening with Nancy Cowan and Matthew Bullis ~
You probably have never heard the autoharp played like this before, so prepare to have your mind blown!
8:00 pm: Nancy Cowan won the Mary Lou Orthey memorial scholarship to the Mountain Laurel Autoharp Gathering this year! It's the biggest autoharp gathering in the world. She plays everything from the Carter Family Tunes to Panic At The Disco on the autoharp. She'll have a video travel-log posted when the day comes to encourage other people to take the journey to MLAG.
9:00 pm: Matthew Bullis is a well-known name in autoharp-land. He plays in the style of Kilby Snow (who happens to be the first inductee in the autoharp hall of fame posthumously) and specializes in singer-songwriter material that is sure to entertain you.
The end of the show will culminate in autoharp duets!
Admission tonight is $8. Doors open at 7:15 pm. Music starts at 8:00 pm.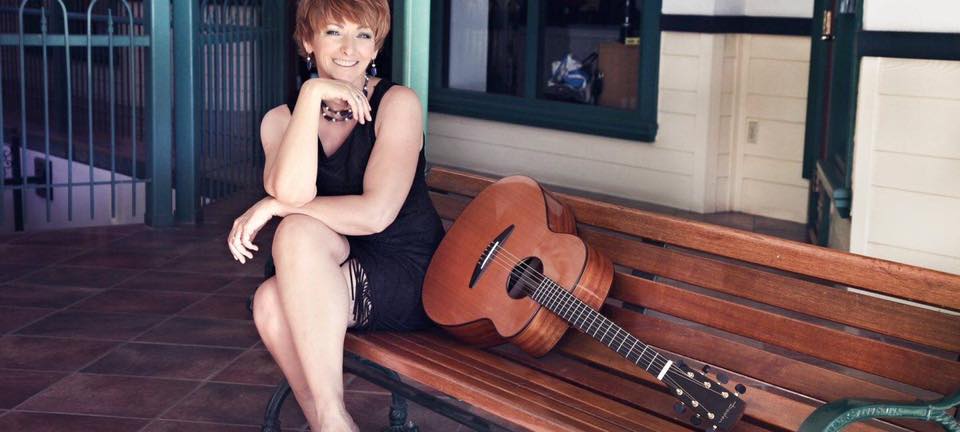 Photo: Nancy Elliott Credit: Facebook




Photo: Ismael Barajas Credit: Facebook

Saturday June 15 ~ Nancy Elliott and Ismael Barajas ~
8:00 pm: Nancy Elliott and Ismael Barajas, both making the journey from Tucson - joining together for a wonderful evening of sharing music and stories, with an emphasis on our desert southwest!

Ismael Barajas, Latin / Classical and Flamenco guitarist began playing guitar at 13 years of age, listening to records of Mexican guitarist Antoñio Bibriesca and Cuco Sanchez, and Spanish Guitarist Sabicas. He would also accompany his Father, Miguel Barajas and his fathers' friends at family gatherings, singing Mexican favorites. Less than one year later, he gave his first public concert. The response was so overwhelming that patrons of the arts formed an organization to sponsor his formal training. Ismael then began his formal training in the Classical and Flamenco styles with Spain's Royal family of the Guitar, The Romeros. His Flamenco Guitar training also continued with Carlos Montoya, Jesus De Jerez and Eduardo Santiago Figueroa. He was awarded a scholarship to attend the University of Arizona, School of Music. In conjunction with his studies he began teaching guitar in the Tucson, Arizona public school system, and the University of Arizona.
Through the years, Ismael has appeared on many radio and television programs in the United States and Mexico. He made a cameo appearance on the television series Legend for the Paramount network, starring Richard Dean Anderson and John Delancie.For many years, Ismael has performed in clubs throughout the states of Arizona, New Mexico, California, and Las Vegas, Nevada. However, he mainly performs in Tucson, Arizona, where he has been the leader of his band Tu Son (Tu meaning "your" and Son meaning the "beat of life," "pulse," or "heartbeat"). His five-piece and his three-piece band versions play a blend of styles using salsa, jazz, and Bossa-Nova, Classical, Flamenco, as well as Mexican folk music.
Ismael Barajas has recorded 13 albums, with a 14th album in the works. Ismael and his band "TuSon" won a Tammie in 1995 for Best Latin Jazz Band. He was inducted to the Tucson Musicians Hall of fame in 2008 and is proud to be a grandfather of nineteen grandchildren and a great grandfather of two. He is most often seen with his trio, with Steve Sainz on Bass and Walterio Shirely on Cajon, Conga, and Bongo!
Nancy Elliott tells her story:
Mom and Dad bought a Kimball Organ when I was about seven years old. That purchase came with six weeks of free lessons for the family and I was always excited to go get a new song each week and practice it with my Mom. I would sit beside her while she played and we sang the words to those songs she loved from Moon River to Don't Fence Me In. My thirteenth summer we took an extended working/vacation and I became very ill and could not get out. Ralph, a friend of the family who went with us and was a guitar player, told my Dad he would teach me to play if I had a guitar. Dad bought one for me at a department store and Ralph sat with me every evening teaching me simple songs. The next year, I got my first "real" guitar and, with John Denver, Batdorf and Rodney and America as my inspirations, I began writing simple songs and playing folk music at campfires, weddings and local festivals. The years after High School found me in California working for the park service and playing evenings in campgrounds and restaurants. Abilene,Texas was the next stop. With its wild and woolly mix of a low drinking age (that being 18), public dance halls and private clubs, I found my self singing Linda Ronstadt and Willie Nelson covers behind chicken wire. But, I had the honor of playing one night a week for several months at Mel Tillis's "The Old Sawmill", The Town Crier Steakhouse, a pool bar, whose name I can't remember ( might be a good thing ) near the back gate of the base, and a fundraiser for the Veterans Hospital with Rex Allen, Rex Allen Jr and Johnny Gimble. I got out of Abilene with my guitar, my 1970 Chevy Impala 350,some real good stories and 10 stitches around my eye. (From one of those nights there was not enough chicken wire in the state Texas to protect the band!)
Back in Ohio and of age I hit the local Dayton folk scene once again, including playing Sam's on 5th st, The Trolly Stop in the Oregon District and was a performer on opening night at Mick Montgomery's Canal Street Tavern, where I later tended bar. Brisco's Lounge, Winds Cafe, Tuty's Inn, my goodness, it was time of good gigs, many of them sit downs where a player could make a living.
I took 10 plus years off from professional performance when I ended up back in Texas (not Abilene) and raising my two daughters alone. I did not quit playing, though, often sitting in with friends and bands where I tended bar. After coming to Arizona in 1990 I later fell in with the Western and Cowboy crowd whose type of music I had been playing and writing all along. My association with this lovely but tiny genre provided much inspiration to grow and stretch in my songwriting and performance abilities, but seeking wider and broader opportunities to perform, as well as present The Heart of It All workshops, I once again perform in the Folk genre, especially my self-coined "South Western Americana".
Admission tonight is $8. Doors open at 7:15 pm. Music starts at 8:00 pm.

Illustration Credit: https://www.nashvillesongwriters.com/nsai-phoenix-az-chapter

Tuesday June 18 ~ NSAI Songwriter Workshop & Chapter Meeting ~
6:00 pm: NASHVILLE SONGWRITERS ASSOCIATION INTERNATIONAL - NSAI Regional Chapter Program: Locals Welcome

NSAI Phoenix, AZ Chapter will be having it's monthly chapter meeting / workshop on Tuesday, June 18, 2019 at 6:00 pm at Fiddler's Dream Coffeehouse!
The NSAI Regional Chapter program is based on providing songwriters at every level an opportunity to learn more about the craft and business of songwriting. You have the opportunity to meet with fellow songwriters on a regular basis, receive and give song feedback, participate in creative songwriting lessons, and most importantly be a part of the NSAI songwriting community.
For more information: www.nashvillesongwriters.com or contact dangutenkauf@gmail.com
Doors open at 5:45 pm. Please RSVP so we can get an idea of how many we will have in attendance. Hope you can make it!


Mark your calendar for these upcoming special events. Check our Facebook page for details.
Friday June 14 ~ Autoharp Evening with Nancy Cowan and Matthew Bullis ~
Saturday June 15 ~ Nancy Elliott and Ismael Barajas ~
Saturday June 22 ~ Doug Haywood and Reggie Chavez - D-Squared ~ ( Advance tickets available Soon )

Saturday June 24 ~ Mark Mulligan and David Sheehy ~

Friday July 5 ~ Robert Williams ~ Amy M. Hale & Gail Steiger ~

Saturday July 6 ~ TBA ~ Sherry and Le Bohn ~

Tuesday July 16 ~ NSAI Songwriter Workshop & Chapter Meeting ~

Saturday July 20 ~ Nancy Elliott "The Heart Of It All" Workshop ~

Tuesday August 20 ~ NSAI Songwriter Workshop & Chapter Meeting ~

Saturday August 24 ~ Van Isaacson & Leah Jean ~ TBA ~

Tuesday September 17 ~ NSAI Songwriter Workshop & Chapter Meeting ~

Saturday September 28 ~ Sue Harris and Liz Warren - An Evening of Story and Song ~

Tuesday October 15 ~ NSAI Songwriter Workshop & Chapter Meeting ~

Tuesday November 19 ~ NSAI Songwriter Workshop & Chapter Meeting ~

December 7 ~ We're Not Dead Yet: Jamie Anderson, Deidre McCalla, Diane Davidson ~

***2020***

Friday March 13 ~ The Rough and Tumble ~ TBA ~

Fiddler's Dream is located one block north of Glendale Avenue on 17th Street, on the Southeast corner of 17th Street and Cactus WREN. Use the newly opened Sprouts grocery at 16th Street and Glendale as a landmark - we are one block further East on Glendale, and when you reach 17th Street turn North and go one block to Cactus Wren. 1702 East Glendale Ave, Phoenix, AZ, 85020 is the street address to plug into your map app.